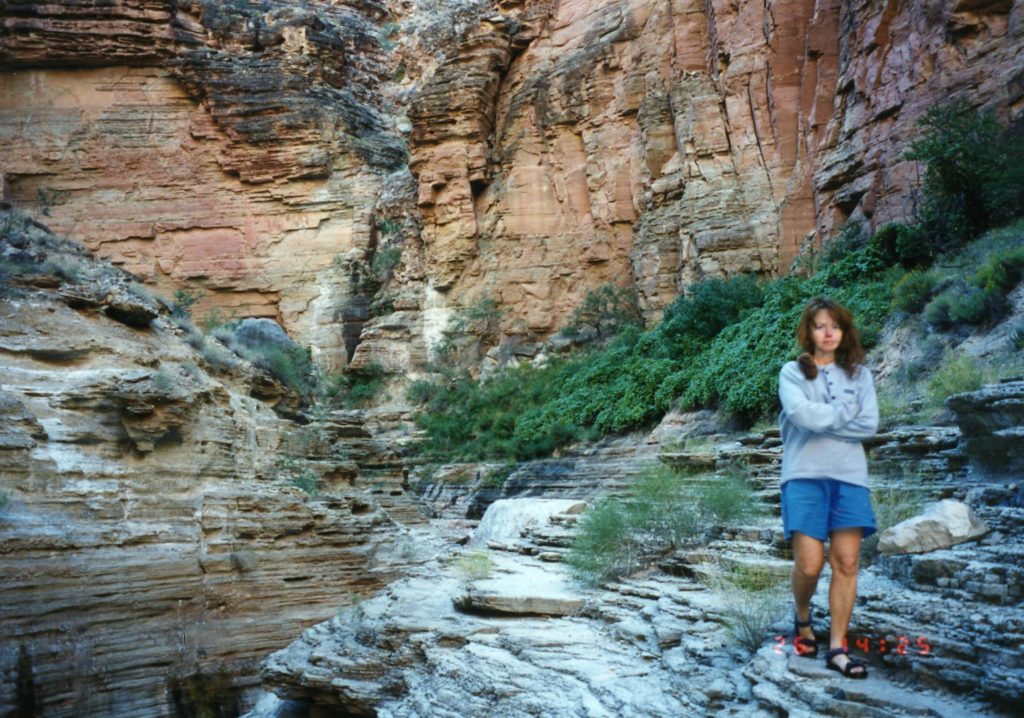 Grand Canyon or the Green River:
Mara LeGrand, Skydancer Productions
Where do you begin to tell stories about your life? Many people who want to tell their life story are motivated to leave a historical account to their descendants. As with all stories, consider who your audience is. Your children and Grandchildren may not be interested in inheriting most anything that you collected in your life. I know mine don't even want my art, silk rugs from Afghanistan or jewelry. There are probably no practical things they don't already have so they'll do an estate sale then schlep the rest to the Goodwill or Salvation Army.
Throughout the last phase of our life, many of us are down-sizing, so we won't overwhelm our kids when we no longer can care for our things or live independently. Through the downsizing process, ask yourself, will this be something anyone but me will want? At the top of the list to preserve are pictures, videos and the stories that go with them. When you organize your photos it's helpful if you categorize them in files. In order for me to compile a Life Story Video for you I will need to have your pictures filed to match your story. Digitized pictures are what future generations plan to have. Get someone to help you scan and organize pictures from your life then save them in numerous places. I will ask that they are in files titled to match sections of your life story. For example Birth to Early Adult Years – Graduations, Marriages, Milestones, Career Highlights, Birth of Children and a bit about them as they grow up and develop their own lives.
Pictured above is me on one of the many river trips I went on through an outfitting company I co-owned: LeGrand Adventures. What I most loved about river trips was the all encompassing, quiet. My lullaby was the rhythmic slush of river rapids blended with night birds, like owl hoots. I especially loved the hikes into very remote areas. When I write or tell stories from my life, including some of the great amount of time I spent in beautiful outdoor and remote places will be included. Nature feeds my soul and has from my earliest memories. I'd like my descendants to know that about me and I believe I inherited much of that love for nature from my ancestors. But I don't know their stories. I'd like to be known for what mattered to me not what others thought of me which is what memorial services are often about. Through a Life Story Video you can tell your story in your own terms and create a treasure to pass on forever.